The telecom sector is driving the way we lead our lives to a substantial extent. Hence, it has become equally important for businesses to stay up to the pace to be their user's first choice. Considering telecommunication industry is vital in connecting the world and the way to go about running enterprises, digitalization should be at the core of their growth strategies.
This blog covers the tech trends in the telco industry and its benefits that businesses can capitalize on experiencing rapid and sustained growth.
Telecom industry trends
To establish a prominent position among telecommunication service providers, it is crucial for you to prioritize the adoption of specific technologies. These technologies possess features that enable the complete digital transformation of the telecom industry. Let's delve into these transformative technologies.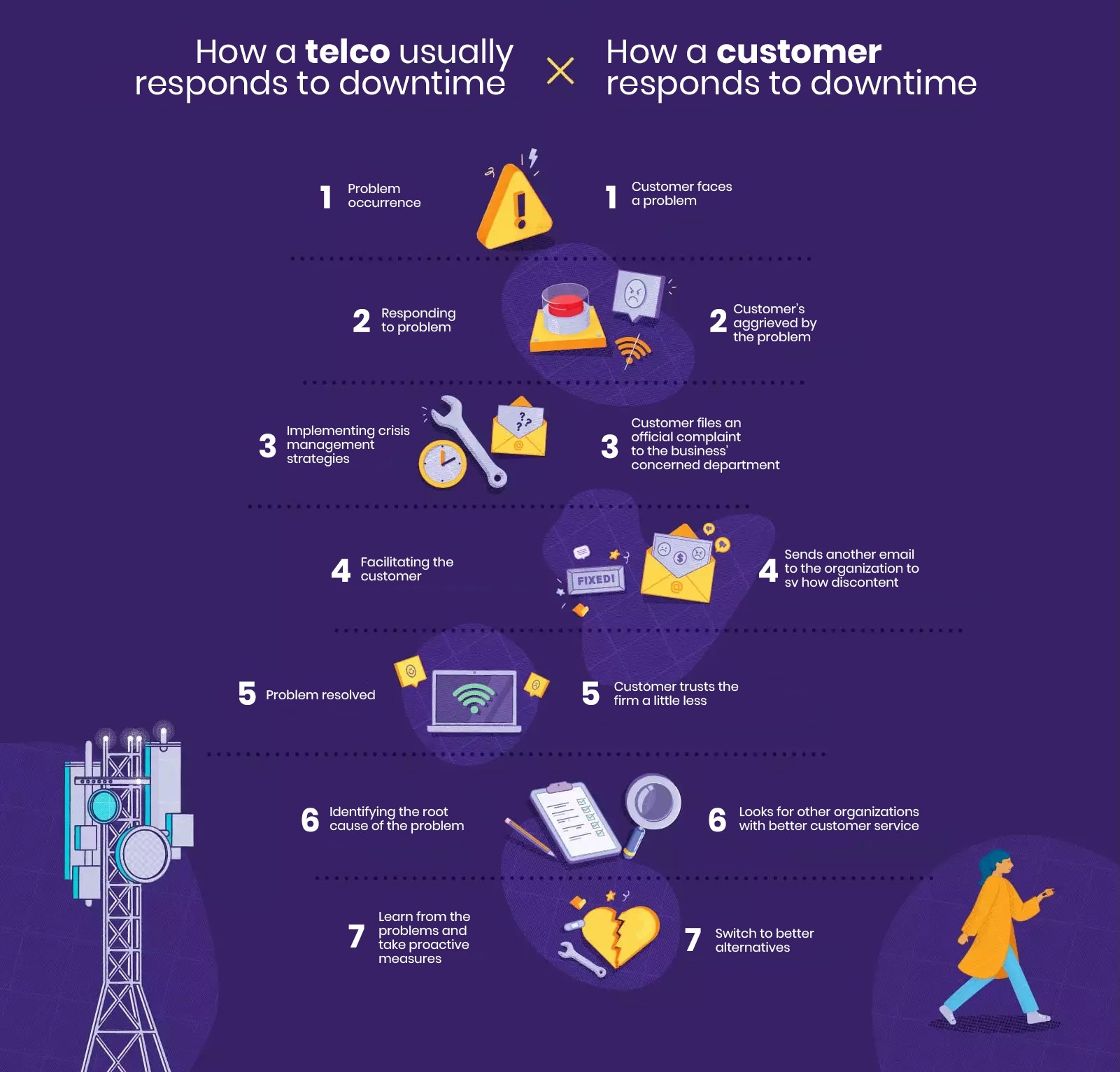 1. 5G
The awareness of 5G technology extends beyond just telco professionals. Meaning that the customers have a basic understanding of its potential too. With smartphones being the preferred devices for web usage, users continually seek faster speeds of the internet to meet their needs promptly. The prospect of experiencing results 100 times faster through 5G compared to 4G is undoubtedly impressive and intriguing. However, harnessing its power requires proficiency in associated technologies such as big data, AI/RPA, IoT and the like.
2. Big data
There is a significant opportunity for telco operators to capitalize on big data by boosting their customer experiences through customer insights. By gaining in-depth information about customers, you can create personalized offerings and customized experiences. As a result, it will boost overall customer lifetime value and fosters loyalty.
3. AI/ML & RPA
AI and ML are here to replace every business process disruptively. These technologies allow an accelerated scalability and agility as you basically rid your employees of repetitive tasks such as customer query resolution, report generation, price tracking, etc, and complete them accurately, and focus on more productive ones.
4. Cloud computing
By migrating to the cloud, telco service providers can streamline operations, and become agile to respond swiftly to market changes. Leveraging the efficiency of cloud technology can help you expand your product portfolio while reducing service costs.
5. Information security
Safeguarding information is a major challenge for telco operators. Due to the ever-increasing customer bases and the complexity of managing and protecting vast amounts of data, telco operators need to deploy robust information security solutions to thwart malicious attacks and fraudulent activities that can exploit sensitive data.
Time to embrace digitalization
The number of telco users will continue to rise, which necessitates that telco operators to advance their people, processes, and technology to meet evolving demands. Embracing digital transformation is key to achieving this objective. This digital transformation has the potential to enable telcos to connect more users to diverse global networks and deliver fast, affordable, and innovative services.
Discover how we can enable your digital transformation journey and set new benchmarks for success. Visit us at www.systemsltd.com.
You may like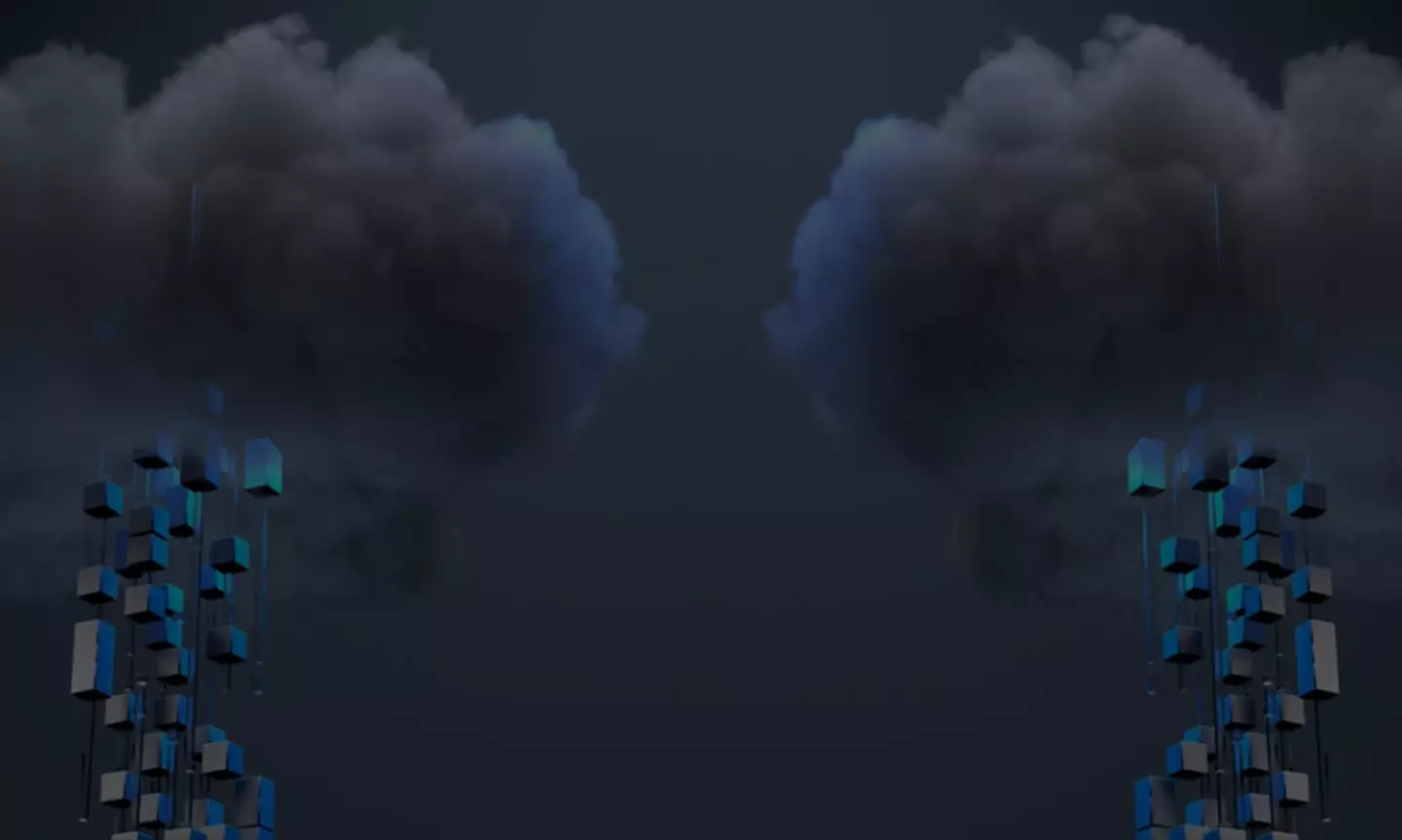 AWS vs. Azure – A brief guide on main differences
The brief guide highlights key differences between AWS and Azure, leaders in the cloud market, so
READ MORE
How can we help you?
Are you ready to push boundaries and explore new frontiers of innovation?
Let's work Together