Written By: Ammar Afzal – Junior Consultant Chaudhry Haras Ali – Senior Business Analyst
March 30, 2023
Enterprises are undergoing a digital transformation as they recognize the importance of technology in differentiating themselves from the competition, reinventing their corporate cultures, and expanding their capacities. Cloud technology will be critical for many firms in terms of the long run and capitalizing on potential experiences. Now is the moment to decide whether a digital transformation with Microsoft Azure is the best solution to help you reach your goals.
Microsoft Azure is one of the best-integrated cloud providers for business services analytics, database, mobile, networking, storage and web. For scalable business architecture, Microsoft Azure will be your prime business partner. With Azure, IT professionals can build, deploy, and manage cloud applications utilizing a global network of Microsoft data centres.
Companies can outsource data management and processing to Microsoft Azure rather than keeping and maintaining data and processes on their PCs and servers.
The three most typical ways Microsoft Azure assists your organizations are as follows:
1. Software as a Service (SaaS)
2. Platform as a Service (PaaS)
3. Infrastructure as a Service (IaaS)
Furthermore, because Microsoft Azure is based on open-source computing, programmers and developers may reuse existing code written in different languages. Businesses can utilize just the cloud-based services and apps that are suitable for their business model and pay accordingly.
Azure offers limitless possibilities for a business. As a result, it may be utilized for a variety of purposes, including analysis, virtual computing, networking, storage, and more. It is one of the most adaptable business solutions available today because of its ability to enhance an enterprise's operations and improve business sectors like retail, finance, healthcare, manufacturing, etc.
Why azure should be a top choice for your organization
So, why are companies using Microsoft Azure for their corporate data and applications and what are the distinguishing features that make Azure the best cloud services platform?
1. Uncompromised security and privacy
With Microsoft's Azure, you can take advantage of the multi-layered security architecture provided by Microsoft's physical data centres for on-prem & virtual infrastructure. Features like data masking and tokenization are readily available for better access management. Its resilient security architecture can quickly identify new threats and respond to them based on real-time global cybersecurity intelligence. Thousands of companies and governments globally have chosen Azure as their trusted cloud from its industry-leading infrastructure and security foundation. Identity & Access Management (IAM): Multi-Factor Authentication, Application Proxy, and Conditional Access policies are some of the basic security features that are provided by Microsoft Azure.
Organizational data is now one of the most valuable assets days, and that's why maintaining proper compliance is necessary. Here, Azure provides best practices for data governance depending on the country and regional specifications. It has stringent compliance and security features for high-risk industries like healthcare, financial services, and government.
2. Better scalability & flexibility
One of the most alluring aspects of Azure is dynamically scaled data storage and processing capabilities. Data access from multiple locations in development in flexible coding languages allows it to be easily scalable to meet the demand of the continuously shifting cloud landscape. With quick deployment and near-zero downtime, the architecture is flexible enough to prevent any lapse in services or becoming overloaded by traffic.
Another key element of Azure is that it provides organizations with exceptional flexibility through its subscription-based payment model, allowing you to save on making large purchases for anticipated growth.
3. High Availability
Azure has one of the highest availabilities in the cloud computing world due to Microsoft's pre-established infrastructure in different geographical regions. That's why it provides excellent resilience and reliability for your critical workloads. Maintaining multiple regions ensures customers are supported worldwide without any downtime.
Microsoft Azure operates in over 70+ regions worldwide and is available in 140 countries. In total, it operates over 200+ physical data centres in various locations. In each region, there are unique physical locations known as availability zones, which provide the highest uptime to protect data and applications from data centre failures or downtime.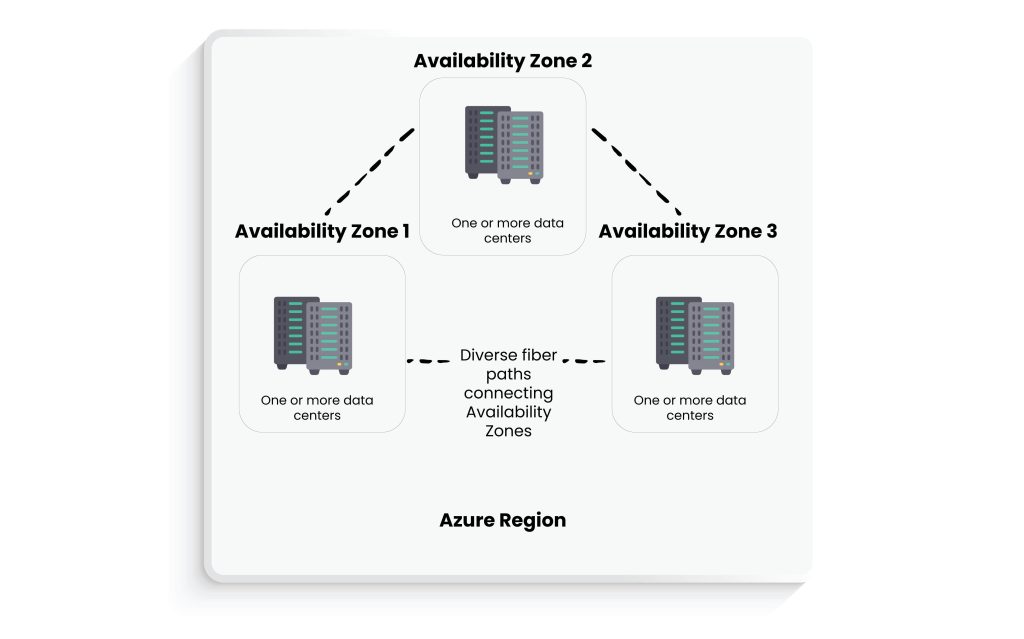 Fig 1: High availability zone with multiple data centres.
4. SaaS, PaaS, and IaaS capabilities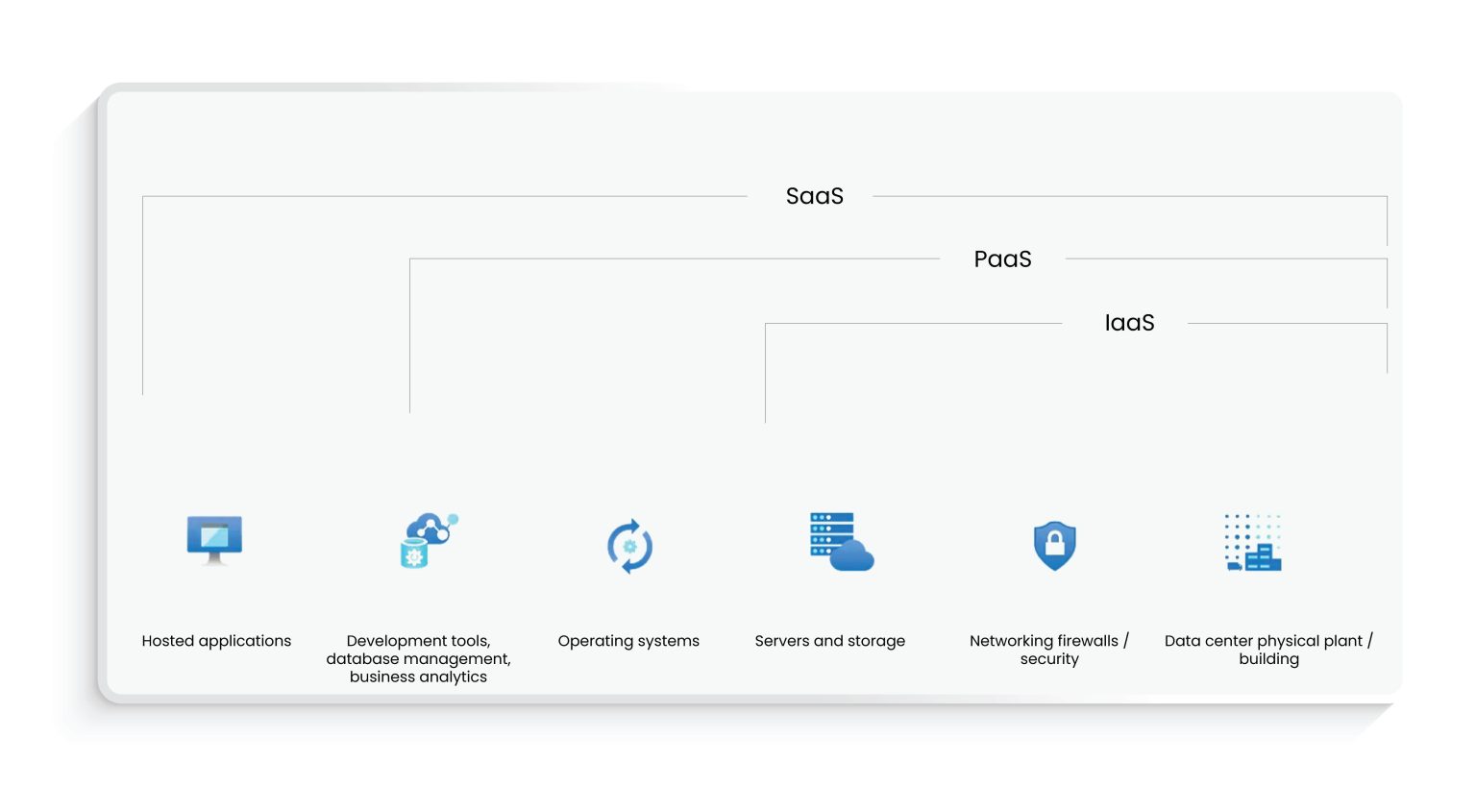 Fig 2: The promising capabilities of SaaS, PaaS, and IaaS
From installing VMs to creating and deploying applications, multiple architectures are available for organizations to choose from as Azure provides SaaS, PaaS, and IaaS offerings.
SaaS – Accessing software applications, such as Microsoft Office 365, through the web
PaaS – Development and testing of applications
IaaS – Processing data on a virtual machine
| | | |
| --- | --- | --- |
| IaaS | PaaS | SaaS |
| Azure virtual machines | Azure App Services | Outlook Email |
| Azure Storage Accounts | Azure SQL Databases | Calendar |
| | Azure Cosmos DB | Microsoft Office 365 |
| | Azure Synapse Analytics | |
5. Optimized Cost
Multiple pricing options in Azure are ideal for various enterprises, whether you intend to use the computing services, access virtual machines, store data or use any other services. Organizations can choose any pricing strategy listed below:
Pay as you go
Spot pricing
Reserved instances
Advanced cost management features ensure that the entire cloud architecture is running efficiently on Azure with advanced management tools. These tools allow businesses to monitor consumption and cost trends, optimize resources, and provide real-time insights.
6. Seamless analysis & reporting
Microsoft Azure offers scalable architecture for visual analytics, data visualizations, KPI measurements, and interactive dashboards. Integration capabilities with tools like Apache Kafka and Apache Nifi allow users to benefit from real-time data and leverage predictive analytics and self-service business intelligence.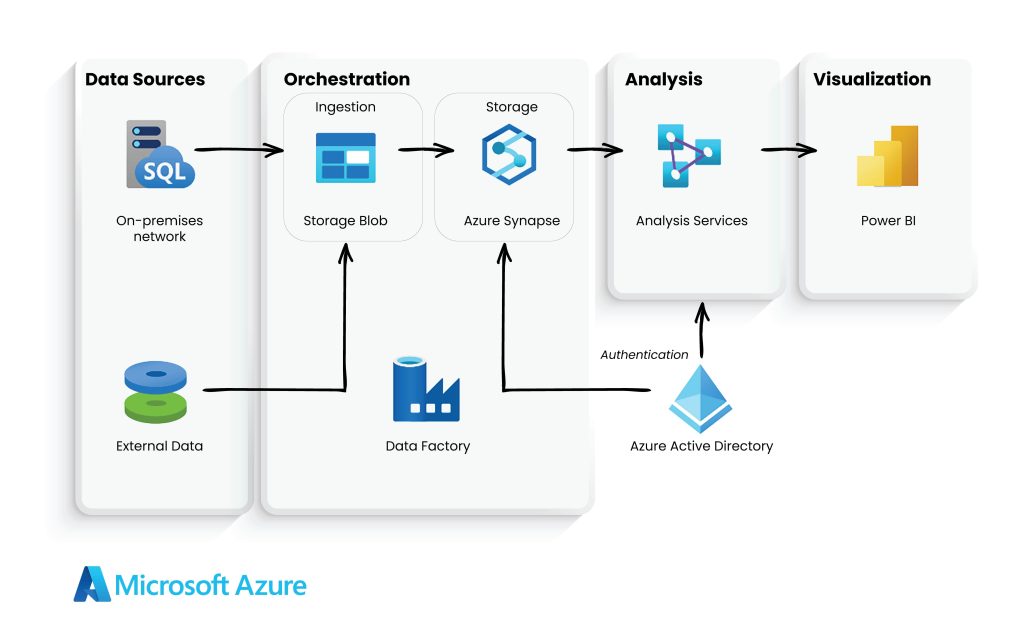 Fig 3: Automated Enterprises BI architecture in Azure
Businesses can utilize several BI tools to cater to their needs. Some key business intelligence and reporting tools in Azure are Azure analysis services, Azure Synapse Analytics, Power BI, and Azure Stream Analytics.
7. Resilient disaster recovery plans
Azure offers end-to-end backup and disaster recovery solutions that are secure, scalable, and cost-effective. Moreover, Azure disaster recovery solutions can easily be integrated with most on-prem solutions. In case of service interruption, accidental data deletion, or any other unplanned events, businesses can recover everything in a timely & orchestrated manner. Likewise, the built-in security control safeguards your backup environment with a wide range of security and privacy protocols.
8. Integration with unlimited APIs
Azure provides seamless integration with existing on-prem and in-cloud solutions. It offers quick integration with more than 600+ out-of-the-box connectors, scalable workflow, and other services. Entire modernizations and integrations are based on scalable data governance architecture and low-code business process automation with pay as you go pricing model. Businesses can choose whatever API and local integration they require without any hassle.
Here are some integration services that Azure offers:
API management: Allows organizations to publish APIs in a safe environment and connect them to back-end systems located anywhere globally.
Azure Logic Apps: Allows enterprises to automate their workflows and orchestrate business processes.
Azure Bus Services: A scalable enterprise messaging solution that allows you to transfer data across the infrastructure.
Azure Event Grid: Allows businesses to build applications using event-driven patterns and a publish-subscribe model.
To sum up
Azure is developed to handle any workload that's why more than 66% of Fortune 500 companies prefer Azure, which offers enterprise-grade SLAs, near-zero downtime, round-the-clock monitoring services, and reliable overall governance plans.
Looking for Reliable Azure Service Provider? At Systems Limited, we offer comprehensive Microsoft Azure consulting services tailor-made for your business requirements. For more information on our Microsoft Azure Consulting services visit our get in touch with our experts.