Finance & Accounting
Integrated structure,
efficient processes, &
measurable performance
Get in Touch
How can we help you?
Please fill out the form below.
Finance & accounting solutions
We deliver accurate and fast results, monitor and track business financial health, and provide strategic advice. Our operating model is data-driven connecting talent, intelligent technologies, and data and analytics to equip your financial leaders with real-time, actionable insights. This enables them to circumvent uncertainty, maximize investments, and augment growth as well as shareholder value.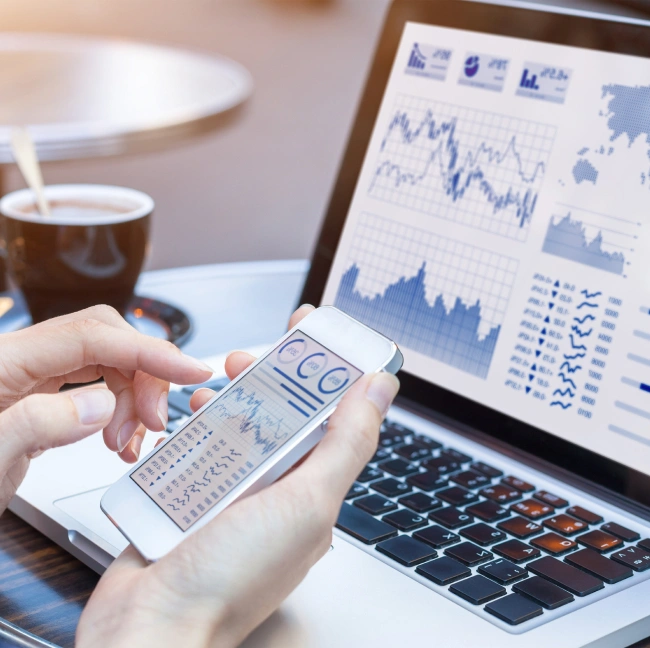 Our Offerings
Bringing agility to planning
Improve accuracy & compliance, optimize your cash flow, and automate reporting & workflows through our F&A solutions.
Get in Touch
Procure to pay

Integrating purchasing and accounts payable systems to create greater efficiencies

Record to report

We provide an augmented control framework for accurate and greater regulatory reporting of your finances and accounts

Order to cash

Ensuring that you're well positioned to bring in payments efficiently and scale more effectively.
Protect & grow your investment
Safeguard and stabilize your accounts for years to come.
Control savings erosions
Devising effective strategies and calculating all plausible roadblocks in your company's profit pipeline is what takes precedence for us.
Improve discount capture
Bridging financial gaps and improving your company's discount capture by using preferred suppliers only.
Enhance balance sheet integrity
Employing contemporary financial forecasting methods and improving transparency to make balance sheets more substantial and mitigate risks.
Streamline billing processes
If there's one thing we know how to maintain, it's the invoices! We standardize invoice outlines to streamline billing processes.
Our impact
Accruing measurable benefits and helping your organization scale effectively.
80%
Improvement in control environment
60%
Reduction in manual report reliance
How can we help you?
Are you ready to push boundaries and explore new frontiers of innovation?
Let's work Together