Contact Center
Connect,
engage, and
inform
Get in Touch
How can we help you?
Please fill out the form below.
Building & nurturing trust
We, at Systems Limited, create deep brand connections and ensure each of your customers receives world-class experience. Our contact center assists businesses with obtaining and retaining customers in the B2B and B2C space. We adapt to our client's business culture and commit to sustained brand reputation. From email, and chat, to voice, social media, and technical support, we ensure customer satisfaction with each touchpoint throughout the sales funnel.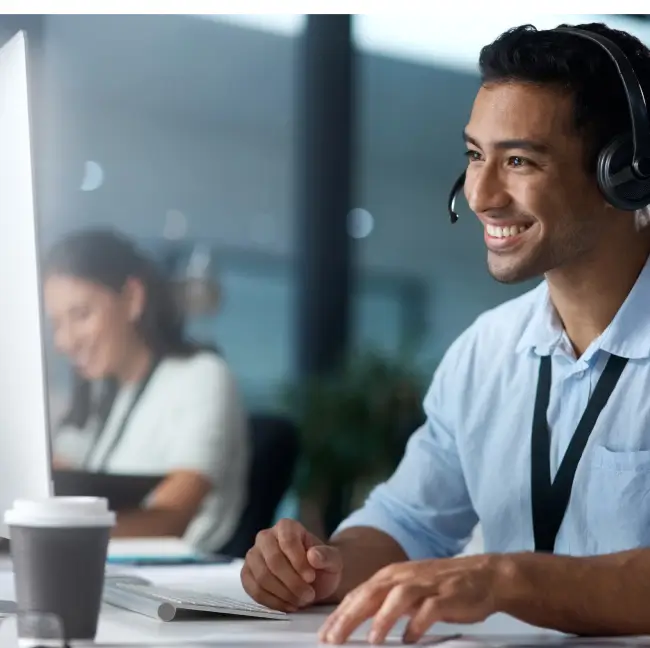 Our Offerings
Elevate your CX
Customers expect engaged interactions & rapid resolutions. And that's exactly what we offer!
Get In touch
Voice support

Managing all inbound and outbound call center services, we cover every touchpoint, and help you keep your customers satisfied while you focus on your core competencies.

Non-voice support

Offering non-voice customer support that is cost-effective, efficient, as well as custom fit as per your brand.

Technical support

We provide tier-1 support service incorporating automation tools, and processes, which enable our expert professionals to deliver fast resolution at first contact.
We as a one-stop provider handle your global customer service needs with complete data security and quality control measures, and state-of-the-art technology at a significantly reduced cost.
Elevate customer experience
We make each and every interaction count.
Increased retention
By reducing hold time and swift resolution at first contact, we create meaningful interactions, and build long-lasting connections.
Swift scale-up
Integrating IVR and other intelligent and automated tools and processes enables us to scale when needed.
Reduced cost
With our contact center services you can have a 50% reduction in operational costs without losing efficiency.
Proactive engagement
We always stay one step ahead of customer needs and offer effective solutions resulting in enhanced customer satisfaction, & a minimum churn rate.
How can we help you?
Are you ready to push boundaries and explore new frontiers of innovation?
Let's work Together