Written By: Asif Akram - COO, Systems Limited
August 11, 2020
We are going through an unprecedented global pandemic, in which humanity has been a loser and among others, "digitalization" has been a winner and will be the "New Normal" in the future. We are seeing a boost given to the digitalization journey with 30% growth in consumers and businesses moving online.
To get us in sync with this "New Normal", In this article I will shed light upon the following three areas critical to digitalization:
1) Opportunities for digitalization during and post-COVID era;
2) Challenges faced along the digitalization journey; and
3) How tech digital firms can help.
We are seeing 30% growth in consumers/businesses moving online.
DIGITALIZATION OPPORTUNITIES
The era of multi-year technology transformations taken up by enterprises is coming to an end. Enterprises want to move fast on the digitalization highway and achieve quick wins with continuous results and are ready to "Fail Fast" to achieve this. So, where are the key opportunities? I believe the following three are vital for enterprises to address:
Opportunity #1: Artificial Intelligence & Automation
Artificial intelligence (AI) has already made inroads into various sectors such as education, manufacturing, e-commerce, health, insurance, and finance, to name a few. The pandemic has given a 10x maturity rate to AI and automation adoption and in the next 2-3 years, this will be a mature area of usage at scale. Healthcare providers are already leveraging it to analyze health data; retailers are using it for managing inventories and orders, and the pharmaceutical industry is reaping its benefits in research and development.
Opportunity #2: Digital-first customer experience
Many companies are accelerating their shifts toward digital-first models, at rocket speed. We see examples of retailers establishing eCommerce businesses in three months or less. Digital collaboration technologies such as Zoom have been extensively matured and adapted to facilitate the work-from-home culture that has now become the norm.
Opportunity #3: Re-imagining customer/employee journeys
With the pandemic in the midst, enterprises need to re-imagine customer journeys which mostly results in the shift to digitalization. Sports and entertainment industries are redefining customer journeys by focusing on safety and social distancing. Stadiums are using IoT and AI to control the number of people entering and how they are seated. We saw this in action in a recent sporting event in the UK. Airlines are reinventing the passenger experience with an increased focus on traveller health and safety through digitalization. Enterprise employee journeys are changed with work-from-home as a norm, and onboarding to exits all happening virtually and digitally.
The era of multi-year technology transformations taken up by enterprises is coming to an end.
DIGITALIZATION CHALLENGES
One will be surprised that most of these challenges are not due to a lack of available technology. As I wrote in my previous article, technology has made huge gains in the last decade to address any challenges that are thrown at it due to this pandemic. The challenges for enterprises revolve more around talent and organizational structures. Here are some of these crucial challenges:
Challenge #1: Talent to drive digitalization
Enterprises are lacking the right talent to drive the digitalization agenda. CXOs will have to guide it top-down and ensure that they either get the right talent within their organizations and/or hire technology and consulting firms to steer it. Customer experience is changing, and the window of opportunity is small for the enterprises, which means that this transformation should have already started. A typical technology department within the enterprise will no longer be able to get the change done unless it is combined with digitalization initiatives. A clear, well-thought-out strategy is required to run and transform the enterprise, which makes roles like 'technology head' and 'digitalization head' distinctly important.
Challenge #2: Lacking analytics to drive change
Looking at enterprises for many years and even recently, I am surprised that enterprises talk about adopting AI, while lacking basic analytical capabilities which provide them data about their business, employees, or customers to make rapid decisions. Banks have been on this journey of "knowing their customer", but probably less than 20% have achieved it. Our access to data is still less than 10% since 90% is still untapped within the enterprises. Unless not addressed swiftly, bringing in AI will not yield the required results. Larger enterprises probably started this journey a few years back, but small and medium businesses (SMBs) are way behind.
Challenge #3: Missing omnichannel experience
We talk about digital-first and customer journeys as a huge opportunity, but this will only be possible to achieve if we give customers an end-to-end omnichannel experience. Buying something from an online retailer might be a decent experience, but many retailers still do not offer a seamless journey for returns, and cancellations, and consumers are stuck with contacting call centres. Enterprises need multiple sales channels while simultaneously building support that enables fluid customer service from all the touch points. Without this type of adoption, there is a risk of losing a huge portion of customers. Therefore, adopting the omnichannel approach is worth the investment and effort.
The challenges for enterprises are more around talent and organization structures than technology.
HOW TECH DIGITAL COMPANIES CAN HELP
The role of tech digital companies is to bring the agility and speed of transformation for both larger enterprises and SMBs. Like any other business, SMB enterprises are undergoing digital transformation at scale. From retailers to restaurants using online tools, SMBs are adopting digital services as a way to simultaneously increase their agility and improve services. To be ready to address this opportunity, the tech digital services companies must address the following three areas:
#1: Talent and Agility
Tech digital companies need to invest in the right talent both in value consulting and strong engineering aptitude for them to serve enterprises. They need to bring in digital native talent, who have different technology and work-life expectations and are relying more on mobile devices and using simple, intuitive apps to collaborate and manage work-related activities. Since there will be constant innovation and disruption, agility is key. Tech digital companies along with talent must focus on staying agile and nimble to assist enterprises in getting to their digitalization journey with speed. Having the right talent strategy, and an agile approach which is underpinned by a culture of continuous learning is what is needed to help enterprises in their digital journey.
Like any other business, SMBs are undergoing a digital transformation at scale.
#2: Focus on the customer of the enterprise
This is a lot of times forgotten as tech digital companies start to focus on the enterprise, but not on their customers. For instance, the digitalization journey of retailers can only be worth it if a thorough understanding of their customer needs is developed. Healthcare providers will only be successful if they understand patient needs. We have to invest in methodologies like Design Thinking to get the customer journeys right before jumping into providing the solutions.
#3: Research & Development
Staying ahead of the curve is no longer an option and is key for providing the best services in the digital journey of the enterprise. Tech digital companies must invest in it in the wake of rapid technological advancements. This R&D is not just scientific; it also encompasses balanced investments in people, processes, and technology so that the offerings to the enterprises are not just focused on commercial aspects, but they also have depth. My experience is that the tech digital companies who invest in continuous R&D and hire talent who are focused on R&D can provide a better digitalization journey for enterprises.
CONCLUSION
I have been in the technology field for over 20 years. During this time, while I have seen a miraculous growth in technological advancement, I have not seen this much disruption in this domain. Digitalization presents tremendous opportunities for addressing the needs of consumers and businesses. Enterprises have to recognize and start adopting technology to address the various challenges they are faced with; thinking digital-first and the new customer and employee journeys. This will be the only way to survive and grow in the New Normal.
The digital disruption created by the pandemic is of an enormous magnitude.
Finally, before I sign off - as the world opens up, despite the looming pandemic, we have acknowledged and adapted to the possibilities and challenges this crisis has brought upon us. But it is important to cling on to empathy, solidarity and understanding for each other during these testing times. This will be the only way to make the "New Normal" look anywhere close to the "old normal".
You may like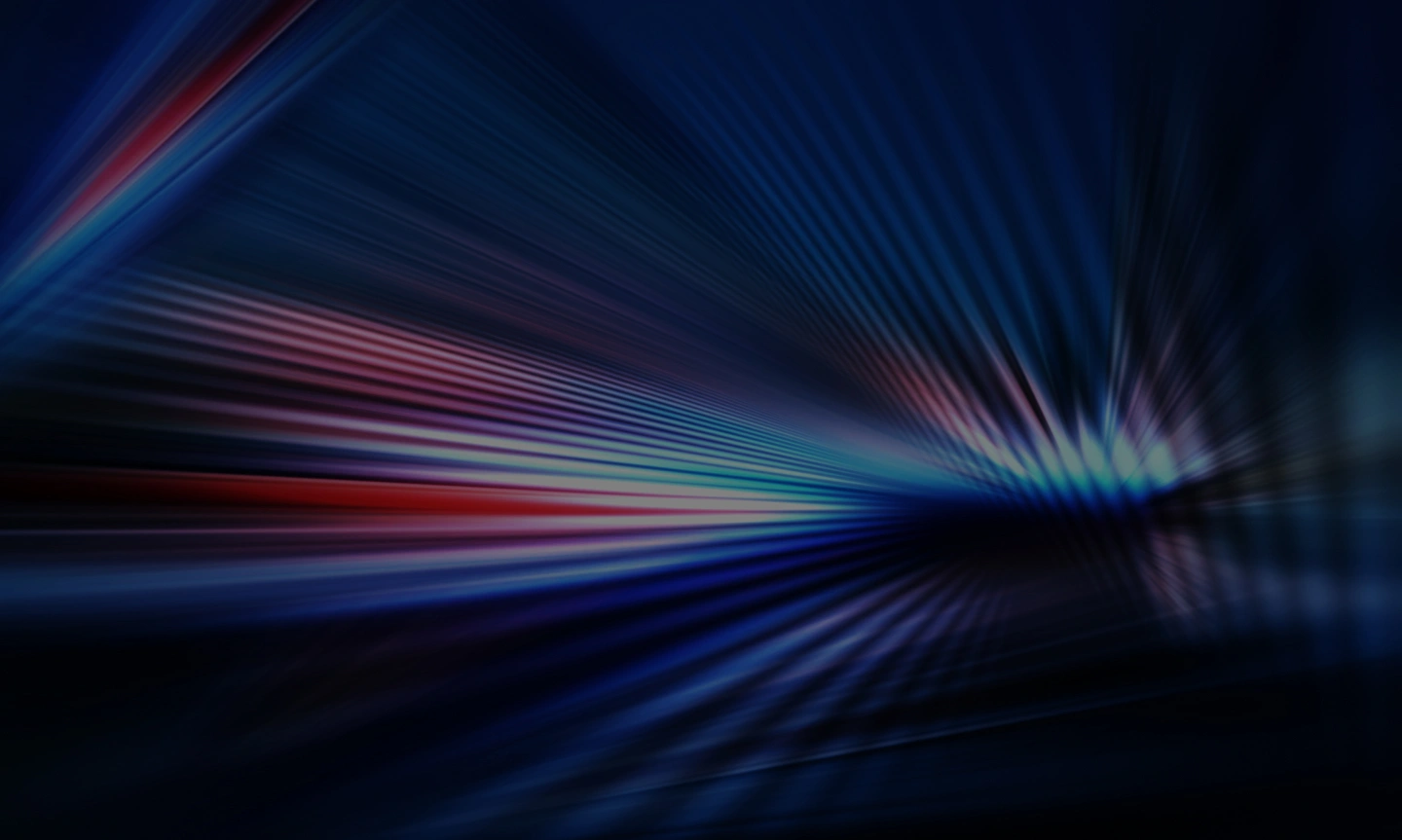 Data Warehouse vs. Data Lake vs. Data Mesh – Finding your way through data architectures
Helping organizations build a resilient data infrastructure.
READ MORE