The integration of business intelligence solutions isn't a new concept to the banking, financial services, and insurance (BFSI) sectors. A business intelligence landscape with robust data ecosystems enhances operations by addressing and resolving issues in real time. Due to this real-time capability analysis, financial institutions around the world are adopting and benefiting from BI, but for many, the potential is yet to be discovered. Let's see how modern business intelligence leverage core banking operations.
Why data & BI modernization is necessary
To stay ahead of the curve, BFSI should focus on the integration of modern business intelligence solutions. Business intelligence allows them to gain insights into customer behaviour and market trends, helping them make better decisions and optimize their operations.
Real-time analytics also play an important role in business intelligence. It helps financial companies analyse data quickly and accurately, giving them the ability to respond quickly to changes in the market or customer needs. This can help them improve customer retention and increase profits. By focusing on business intelligence, financial companies can get a better understanding of their customers and their markets, allowing them to make informed decisions that will benefit their bottom line.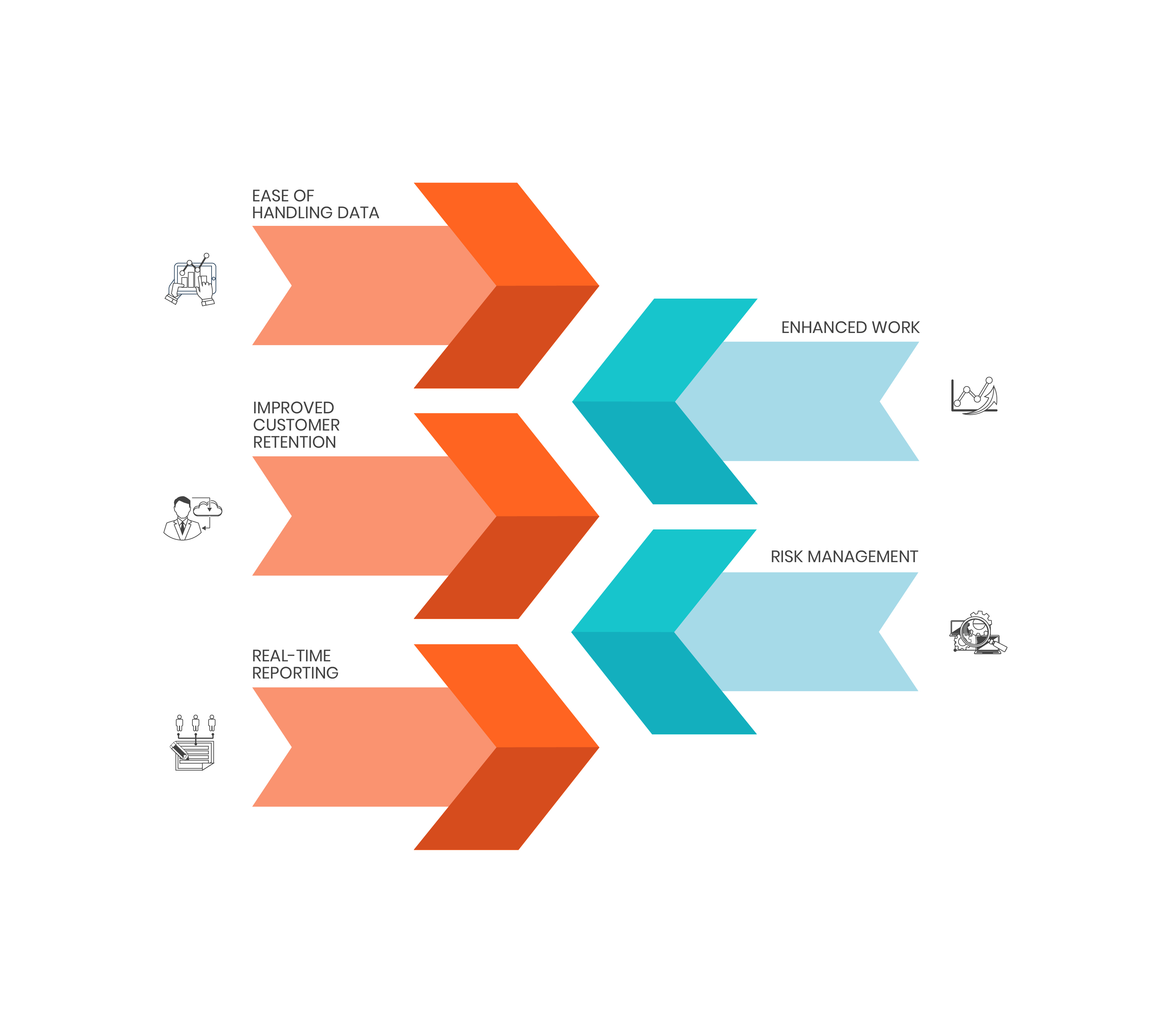 Fig. This is how modern data & BI impact the BFSI landscape
For the BFSI vertical, a solid foundation for digital initiatives is a major competitive advantage in today's hyper-competitive business environment.
According to a report from Allied market research, "The global data analytics in banking market was valued at $4.93 billion in 2021, and is projected to reach $28.11 billion by 2031, growing at a CAGR of 19.4% from 2022 to 2031". Here are some use cases of how BI & data are transforming the BFIS landscape.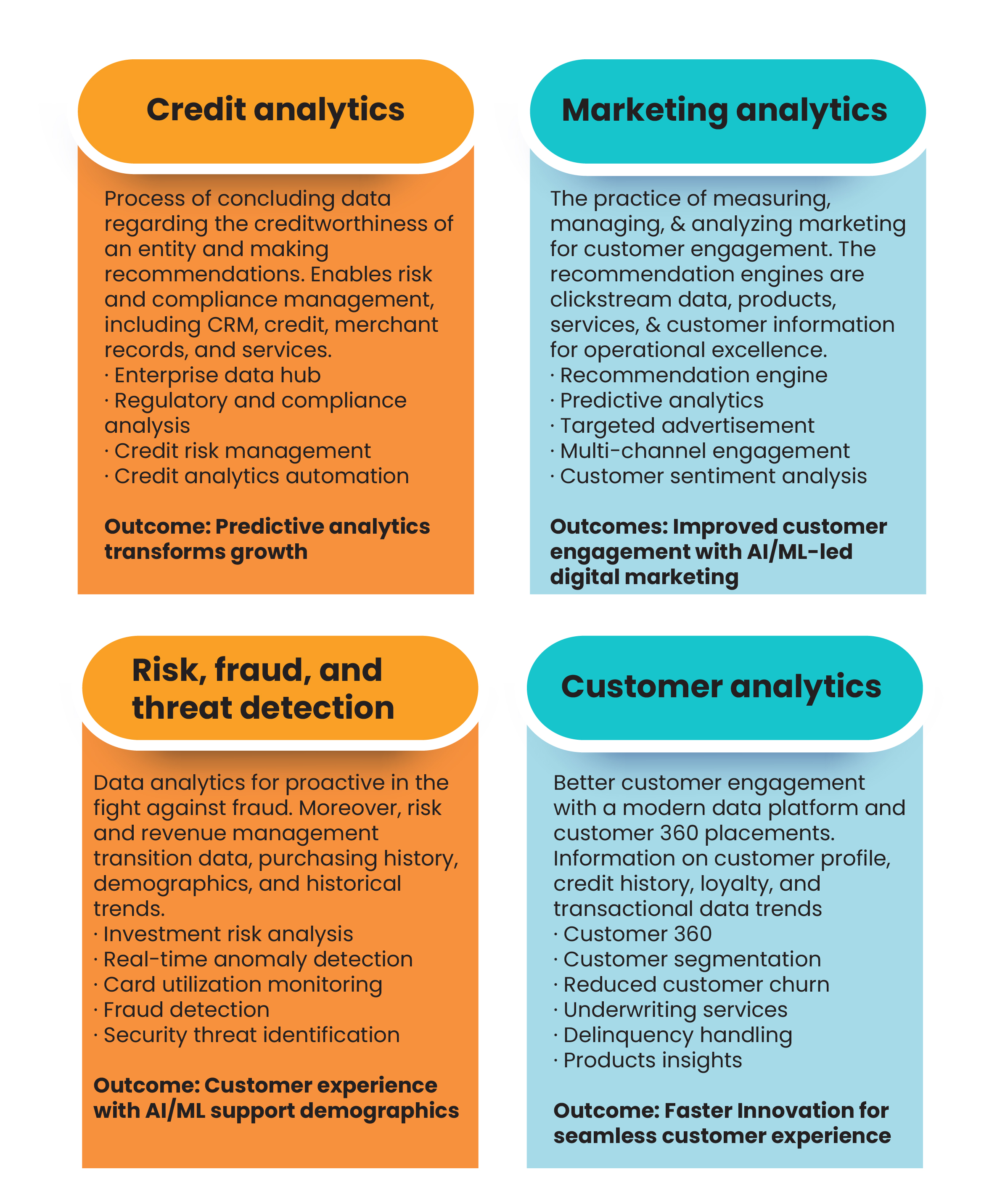 Navigating in today's continuously changing landscape as a financial services organization can be tricky. From financial modernization to risk and fraud analysis, and credit analytics to customer engagement, leveraging data to innovate has become a top priority to stay ahead of the game.
The time to modernize now
Data analytics and business intelligence are vital tools for the banking and financial industries, providing numerous benefits. Research indicates that the modernization of core banking based on a modern data platform with real-time capabilities is a top priority for financial services firms around the world. The data and BI modernization enable BIFS to inform decisions, manage risk, reduce costs, enhance the customer experience, and increase revenue.
How can Systems Limited help
Systems Limited is a leading global player in next-generation technology services and consulting. We specialise in building and implementing robust BI solutions across industries. Based upon our several successful implementations globally, the application of modern business intelligence and data analytics helps you to leverage core banking operations. View our core business intelligence and data management services here
You may like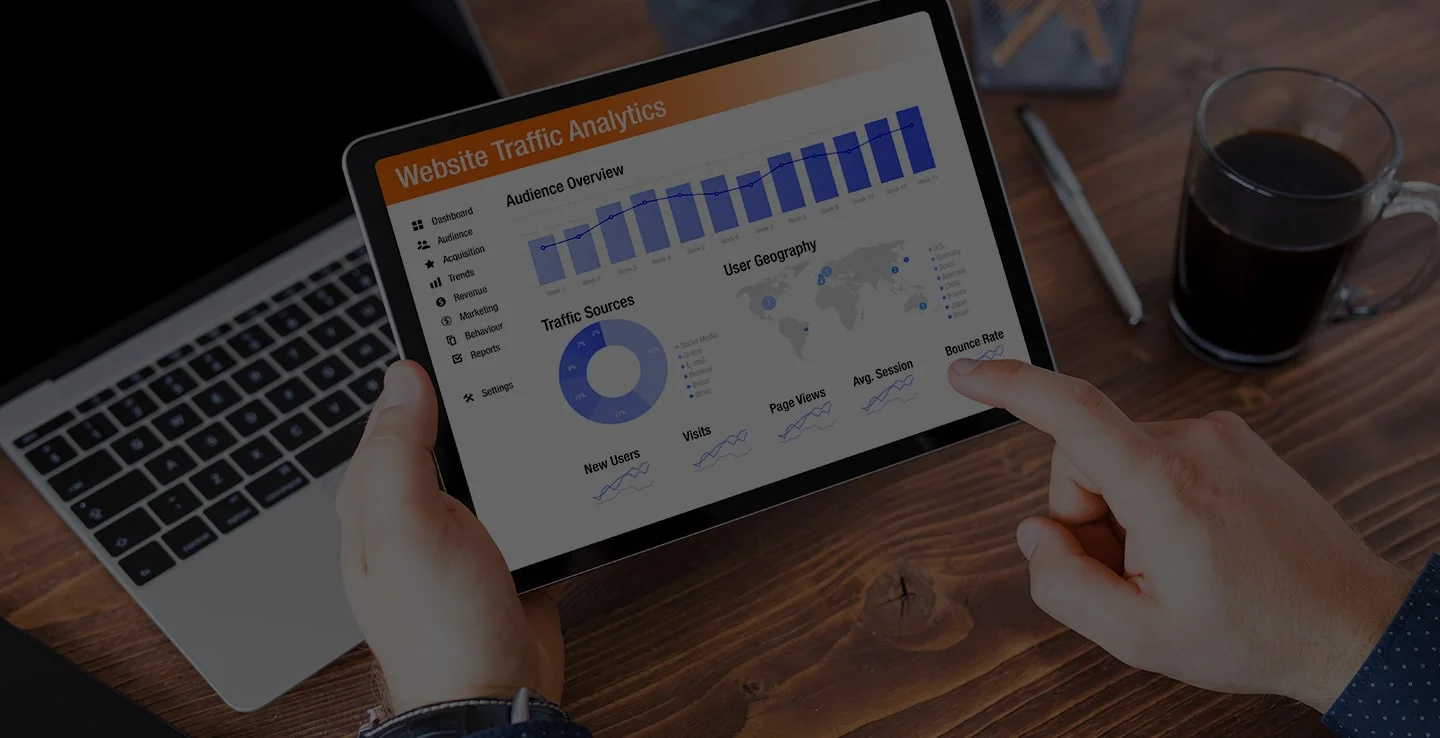 eCommerce analytics: A guide to driving more sales with data
A summary of data and analytics trends that are expected to cause significant changes to the enti
READ MORE
How can we help you?
Are you ready to push boundaries and explore new frontiers of innovation?
Let's work Together