Retail
Resilient,
agile, scalable, and
personalized retail
Get in Touch
How can we help you?
Please fill out the form below.
Retail's moment of truth
Industry landscape and consumer trends are evolving rapidly the retail and CPG sector must keep a pulse on both. With the rise of eCommerce, personalized shopping experience, and disrupted supply chain ecosystem, the industry has transformed at an accelerated pace. The need of the hour is to reinvent stores through in-store personalization, enhance the omnichannel experience, and streamline operations across the supply chain and your enterprise.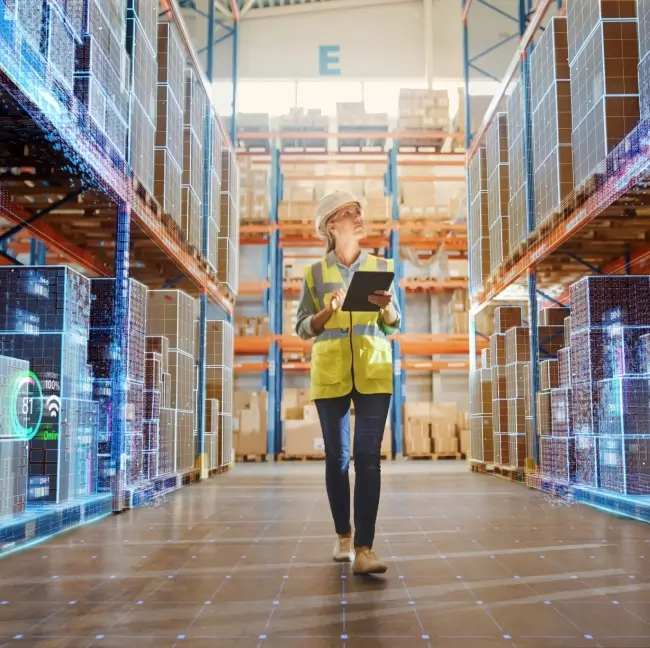 Our Offerings
Emerging frontier of retail & CPG
With next-gen technology at the core, we partner with retailers to redefine customer experience and renew processes. We help retailers understand consumer behavior and discover business growth opportunities that drive footfall, web traffic, and influence buyer's journey.
Get In Touch
Profitability through data-driven strategy

Equipping retailers with advanced data platforms to leverage customers for informed decision-making about shifting trends and individual preferences, resulting in improved alignment with the market and boosting profits.

Resiliency across the supply chain

Ensure your local supply chain is equipped to adapt to changing consumer demands, including sustainable and last-mile delivery. Improve supply chain resiliency by improving visibility, increasing planning agility, and maximizing the uptime of its assets.

Seamless omnichannel experience

Empowering retailers to reset their stores to fully integrate physical and online stores and deliver personalized and consistent omniconnected experiences across all channels. We help you mitigate the complex customer journey by meeting your customers where they are.

Operational efficiency through agility

Enabling retailers to drive operational excellence, adapt to new business models, and improve productivity and efficiency by refreshing operational processes and management systems. So, you can serve the changing needs of customers today and tomorrow.
Helping retail industry gain a competitive edge
40+
Largest retail and CPG rely on us
100+
Years of combined experience in transforming retail
50+
Success stories of transforming retail & CPG
Get insights and gear up for retail & CPG of the future.
How can we help you?
Are you ready to push boundaries and explore new frontiers of innovation?
Let's work Together